Our Work from Home Yummy Mummy team are just ordinary mums with a flair for the extraordinary. We love what we do and love to help other mums to achieve their dreams and have more freedom working from home! This is a team of like-minded mums who want the best for our families and we also want to support and empower other mums to do the same!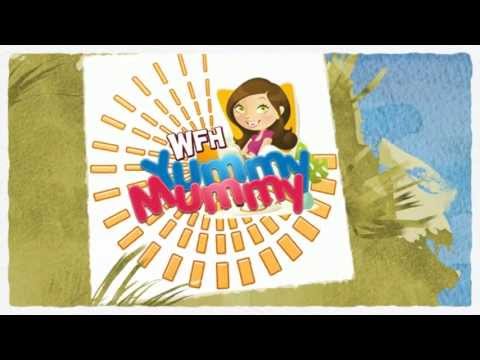 Naomi Enevoldson
Hi, I'm the founder of Work From Home Yummy Mummy.

I am married to Kristian and we have 3  great kids. We recently moved from busy Sydney to the most beautiful  town of Coffs Harbour on the New South Wales North Coast in Australia.
Prior to getting started in this business, my background was in education as a Preschool Director and I also had 2 Oshkosh B'Gosh shops in Sydney for  7 years.
After years of being successful in business and leadership roles, I just wanted to work from home and have more freedom to be there for the kids. I had been my own boss for many years so I knew I liked it but I didn't want the long hours, start-up costs and stress! We needed to simplify our life. I also wanted to find something that I was passionate about and would impact the lives of others. So I spent months searching online for a good home business opportunity. I was almost ready to give up on this ideal, when I came across an amazing work from home business opportunity. Now I am making an incredible income part-time, I have created the most fantastic lifestyle, more freedom than I have ever had and through our Social Entrepreneur program, my business nourishes 200 children a month.
In only 2 years, I had earned three 5 star weekends on the Gold Coast for our family, 5 star trip to Adelaide, two trips to the USA for 2, an all-expenses trip to Mauritius for 2, a trip for 2 to Vietnam, A trip to Mexico to visit the orphanages where our business nourishes the children and an iPad plus lots of bonuses!! I love the freedom I have to work around my kids. I'm home when they get home from school, for school holidays or if they are off sick. I can go to their special school events and I can take time off whenever I want! The best thing is that I get to be a successful business women from the comfort of my own home and in the hours I choose.
I was also awarded Australasian Top Enroller 2012  for our company (out of almost 200,000) people, Top National Director for 2013, Top 5 Enrollers 2013 and new Executive Director 2013. I will be training you on the very strategies I have used to achieve this success.
If you are ready to stop dreaming about a better lifestyle and start creating it, we would love to help you. Email me at naomi@workfromhomeyummymummy.com

Kasey Hannan
Hi, my name is Kasey Hannan.
I am a wife to my amazing husband James and a mother to our beautiful daughters Samara and Hope.
For years James and I struggled financially to get ahead of the bills, put food on the table, buy new shoes for our children or enjoy the simple pleasures like going out for a date.
Then in 1998 we came across an amazing opportunity that we knew could be that "break" from a cycle of debt and struggling, and began our journey in establishing our own work from home business.
Since 2003 we were able to "quit" working for a boss and since then we have been truly blessed by what we do and enjoy an amazing life of freedom. That is: setting our own work hours, holiday when we wish, have our girls attend a private school and go to their school performances without having to "ask the boss". We have been able to go for "dates" in the middle of the day and had the amazing freedom to choose where we live, due to not being tied down to a job, but simply because we love the lifestyle of where we live.
We have had the opportunity to have many overseas "lifetime" holidays as a family. We have traveled to Europe, Disneyland in California, the Caribbean, Alaska, Hawaii, Bali, Fiji and New Zealand. Not to mention the amount of traveling we have had the freedom to enjoy within Australia.
As a family we are also now able to live a life of significance and make a difference to the lives of others less fortunate than ourselves.
Since 1998 we have helped many people worldwide to do exactly what we have done in establishing their own work from home business. Imagine the freedom you too could enjoy!
Annette Smith
Prior to starting this business I worked long stressful hours in a nursing home, I was missing out on my kid's school activities and when I got home at night I was very tired. I was missing seeing my kids grow up and I wanted to be there for them, on the holidays and when they were sick.
Then I found this business. I had never done anything like this before and said to myself at the start, what am I doing. But with the support and training that we have through Dual Networking, my husband & I have now been to the Gold Coast and Adelaide for our annual conventions, where we stayed in an all expenses paid 5 star hotel. In April this year I will be on my way to the U.S for their 20th birthday convention and to Mexico to visit some of the orphanages that this company directly supports with Real Food nutrition. This will be my first overseas trip but not my last and it's all thanks to this business. I have the freedom now to help my son start on this life path, by being able to drive him to his Tafe course that is in the next town. If I worked a job I would not have this freedom to take him there. As you can work this business from anywhere and I'm able to work while he is at Tafe.
This business has changed both mine and my family's life, we are now healthier then we have ever been. We are nourishing over 60 kids every day as a National Director, but that is not enough, we are aiming for 600+ kids every month. We are reaching for our dreams and by helping others reach for theirs, we know that they will come true.  Annette
Contact Annette at Queensland Yummy Mummy
Sandra Spence
6 months ago I began the journey of joining our great  team and starting my own home based business.
I jumped in knowing I knew very little about technology or Facebook, or about how to run my own business. I just started and through the wonderful training and support provided by James Hannan and Dual Networking, and my up line mentor Naomi Enevoldson I have reached Regional Director status and have my own Facebook Business page. The business has a support system that trains you step by step where you can learn at your own pace developing the skills you need to be a successful home business operator. You can work your business hours around your family and your priorities, fully guided and supported by your team members.
I am constantly learning and growing and totally blessed by the team around me whose wisdom they so readily share. I have won an all expenses paid trip to Adelaide and am nourishing close to 20 children every month through my own business.
'Doing good is good for business', our motto is so true !!
Connect with me on my page: Groovy Granny
Make sure you get back to the Yummy Mummy that referred you to this site.

"Don't wait until everything is just right. It will never be perfect. There will always be challenges, obstacles and less than perfect conditions. So what. Get started now. With each step you take, you will grow stronger and stronger, more and more skilled, more and more self-confident and more and more successful." Mark Victor Hansen